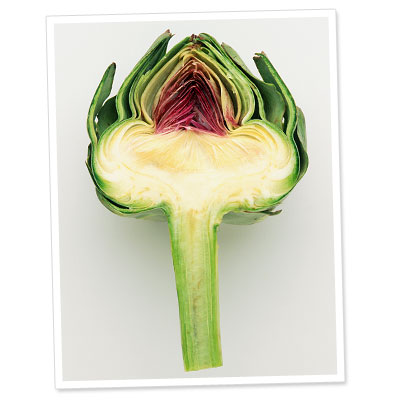 photo courtesy of InStyle Magazine
Looking for new ways to inspire your cooking, makes your kids healthier, and fight cancer and aging, check out the new O2 Diet. Nutritionist to Hollywood, Keri Glassman's diet is based on the concept that if you eat high antioxidant foods that you will look and feel better and consequently be motivated to eat more of them - and as a bonus, will begin to lose weight. Antioxidants give your body the power to fight the free radicals that cause cancer, aging and heart disease. The great thing about high antioxidant foods is that they are the most delicious and super easy to increase in your children's menus. My daughter, a huge sweet tooth, is a huge fan of POM in her water, a bowl of blueberries with a dollop of yogurt on top, cut up apples and a handful of cranberries for snack, avocado with her dinner, and acai juice as an addition to her mid-morning smoothie. (She'll even use decafinated green tea for tea parties!)
Here are two of the recipes that I came up with this week, inspired by this book. ENJOY!! They are still works in progress, so try them out and comment at will.
Blood Orange Glazed Salmon

- serves two
6 oz. wild Alaskan salmon (cut into two filets), skin on and de-boned
1 Tablespoon Low Sodium Soy sauce
Put the oil on a skillet (stainless steel is great - harder to get a great crust if you use non-stick) and put heat on high, when oil starts to become translucent, reduce to medium-high and add the salmon, skin side up. Let brown for 1-2 minutes max and turn with your spatula. Reduce heat to medium and remove the fish, skin side down to a plate. Pour out any remaining oil in the pan keeping all the juicy bits in the pan. Pour in the POM juice and the juice of 1/2 blood orange and honey and deglaze the pan letting the juice come to a boil, add the soy and reduce the hat to medium and put the fish back in the pan. Cook the salmon all the way through, uncovered, which should take only take about 5 minutes. The salmon is overdone when it is flaky and underdone when fleshy, so look to cook somewhere in between and remember that when you take it out and let it rest for five minutes, it will continue cooking. Once the salmon is out of the pan, the juice should need to cook down on high until it becomes a sticky glaze. Pour over the salmon and serve with 1/3 cup of whole grain rice and perhaps broccoli steamed with chunks of ginger and garlic and a steamed artichoke - another huge antioxidant food.